Meditation Kit with Bamboo Finger Labyrinth and Sage Spray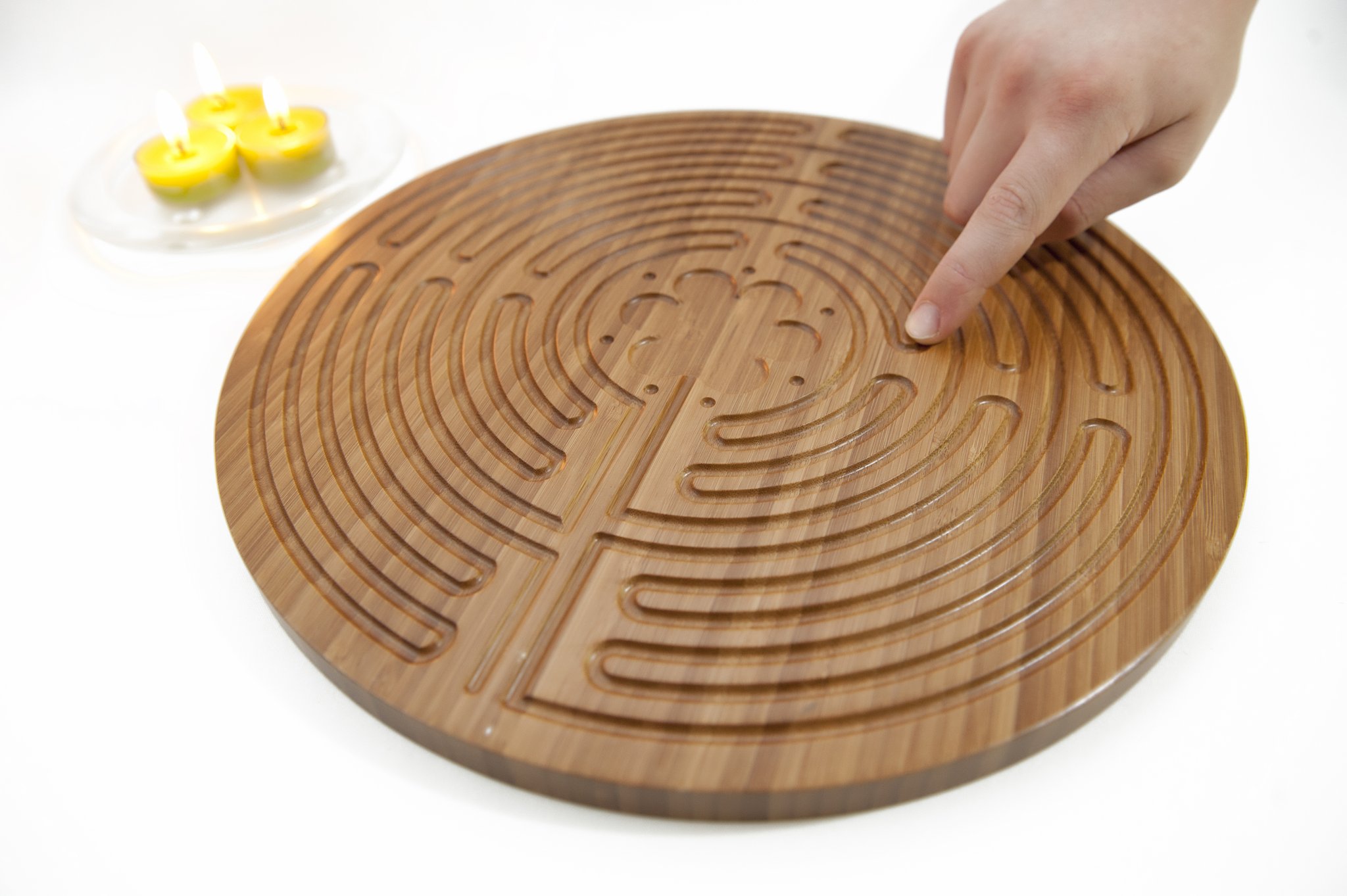 Quiet your Mind
Pick up this most popular and ancient labyrinth pattern, whenever and wherever you need to quiet a chaotic mind, gain mental clarity, and find insight. With this meditation board and our space clearing spray at your fingertips, challenging life or work circumstances melt away.
Unique design encourages a smooth transition from our outer world focus to our interior landscape. Dating back 4000 years, this soothing tabletop meditation tool sharpens concentration, stimulates creativity, and heightens intuition for personal and workplace effectiveness and productivity.
The Perfect Gift
These wooden Bamboo finger labyrinths make a perfect gift or executive desk décor for yourself or someone special. Superior quality, warm wood finish accentuates the patterns. 100% eco-friendly & animal friendly, renewable, sustainable, naturally antimicrobial. To support you in getting the most from your labyrinth board experience, your purchase includes a BONUS bottle of one of our sprays for maximum relaxation and meditative effect.
Recommended
You might want to try these.